This store requires javascript to be enabled for some features to work correctly.
Mystical Fusions scented candles are hand-poured, hand-labeled and hand-wrapped. They are made in small batches to ensure quality and performance.  Our strong, though not over-powering aromas are made using only the highest-quality clean scents and essential oils. Each blend has been uniquely created making them unlike others.  We use all-natural, non-toxic, and completely renewable soy wax that burns cleaner and longer.
We're sure you'll love the different collections of candles we offer.
Order some today and burn a better candle!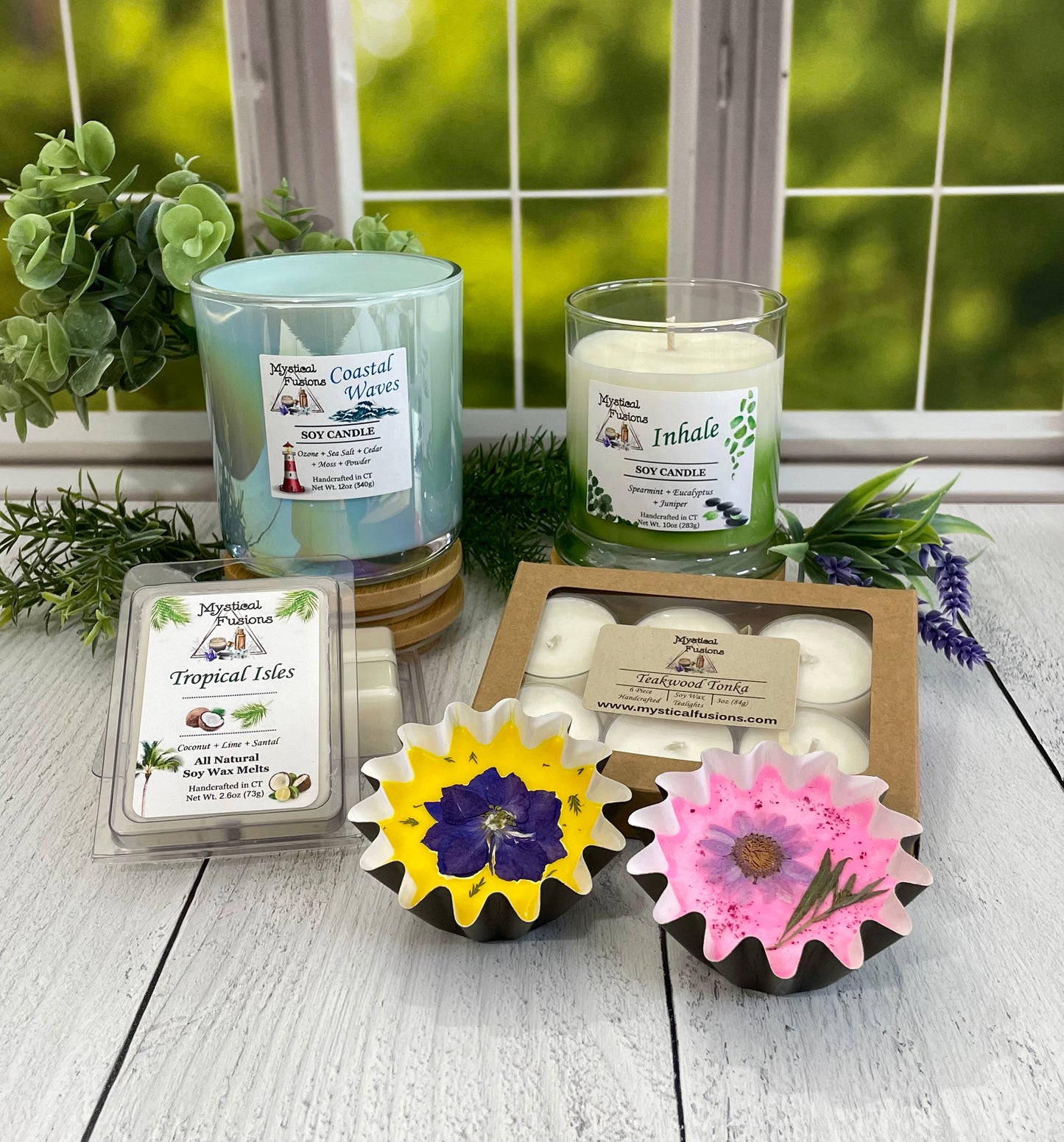 Everyday Collection
This collection is created to be inspiring, unique, decorative and it can even be repurposed. With a variety of creatively blended aromas and an assortment of sizes it's a perfect collection to shop in for all your needs.
View
Mystical Energies Collection
This collection is bursting with energy; infused and created with crystals and aromatic flowers and/or herbs in each one. Crystals come in many forms no two are alike and they vibrate at different frequencies. Each type of crystal has its own healing abilities for the mind, body, spirit connection. They can promote the flow of good energy and can help rid the body and mind of negative energy for physical and emotional benefits.
Each person's journey with crystal healing is different based on their receptivity with crystal energy.
View
Limited & Seasonal Creations
These seasonal and limited edition candle creations are fun, exciting and uniquely designed. No two are ever the same!
Keep your eyes on this area frequently!
View